Autonomous mobile robots can make it easier for your company to stay within budget and improve operations without hiring on new employees. Our automation engineers can customize your mobile robots to move heavy pallets and other loads across your warehouse floor, lessening the workload on your team.
Related post authors include:
At Lewco, we manufacture conveyor rollers that outlast and outperform the competition. If you're replacing an existing conveyor roller or expanding your production line, speak with one of our product experts about your specific needs and we can customize a conveyor roller to help you achieve your objectives. Lewco, Inc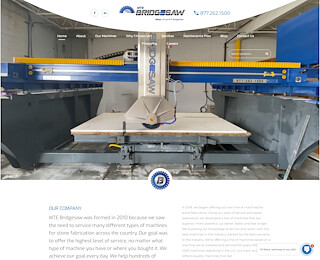 Bridgesaw.com
877.262.1500
bridgesaw.com
Check out BridgeSaw.com's brand new Diamond3 Bridge Saw for sale through our website. We believe every fabrication shop would benefit tremendously by owning one of our machines, equipment that significantly improves productivity on the job and increases efficiency. Call a BridgeSaw.com pro to learn more about our saws.